Newhaven Range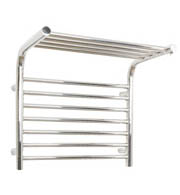 Model:
Dimensions:
BTU:
Watts:
RRP*:
Tech Sheet:
Newhaven 520
480 x 520mm
1498
439
£289.95
View
*RRP excludes VAT at the current rate.
To view the Newhaven in situ Click Here.
 

Prices and information shown are for central heating version, with polished finish. All models are available as central heating, dual fuel and electric only versions.
A satin finish is available to order, please add 30% to the price shown.
Additional Information
For pipe centres subtract 30mm from width when on the Central Heating system, if using a Dual Fuel Kit without Dual Fuel Valves please click here for pipe centres
Pipe Centres: 490mm
Projection: The total projection is 360mm
Brackets: The Newhaven comes with Short Brackets (60mm) as standard.
Please click here to see our valves
Please click here to see our electric options