JIS Europe introduces further Black Edition Stainless Steel Towel Rails
2019-04-03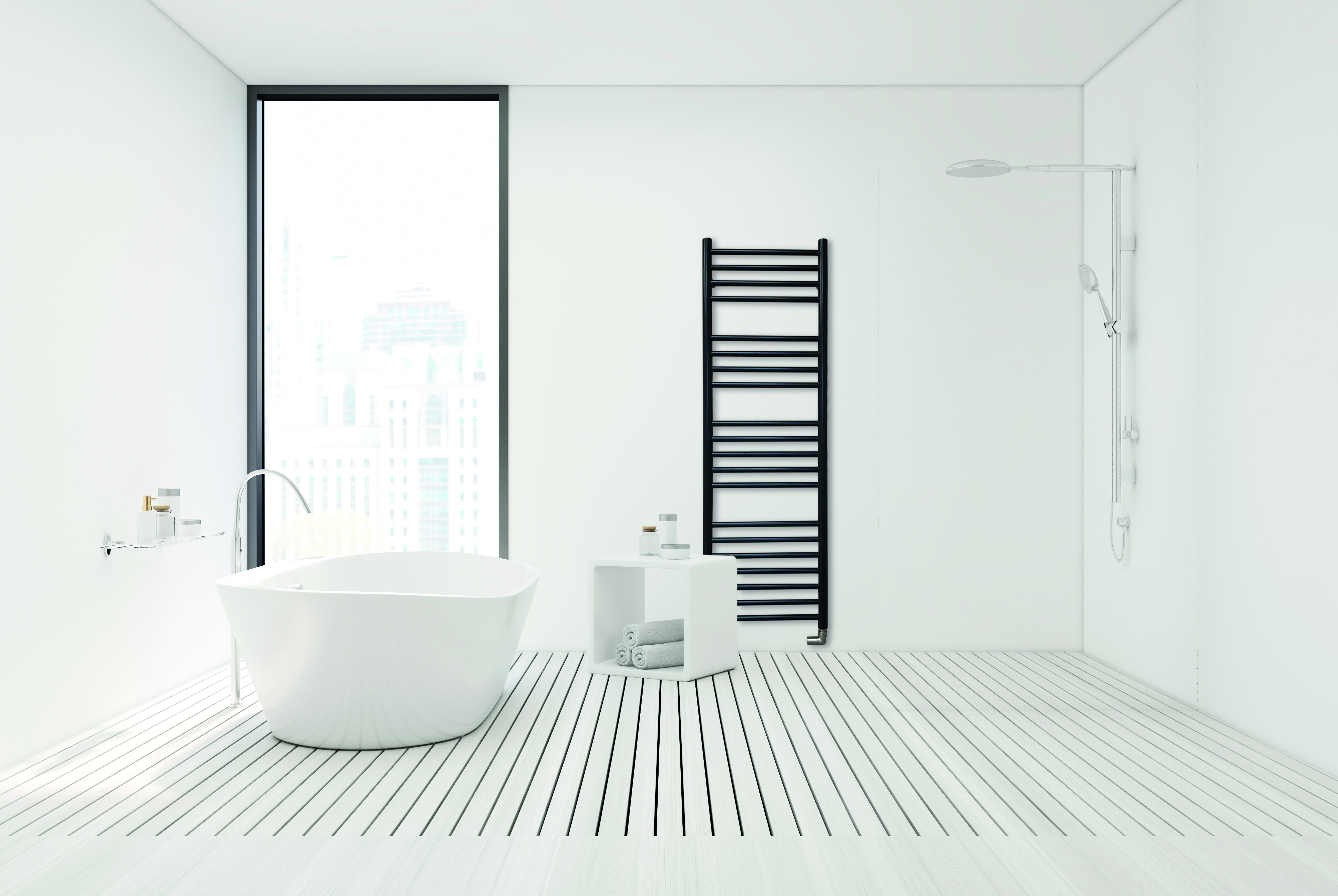 Black Edition Ashdown 400 pictured with Satin Profile Valves


Following the successful launch of the Black Edition towel rails, we have further committed to 3 more models in the range.

These are the Beacon standing at 1650mm high and 520mm wide, and a further two widths in the Ashdown, 400mm wide and 620mm wide. The Ashdown is 1250mm high.

What stands the Black Edition Towel Rail apart from the competition is that it is, as always, manufactured from 100% stainless steel.

As the rail is manufactured from stainless steel rather than the standard, more common mild steel, the rail will not rust, flake or corrode. Stainless steel is the durable, sustainable choice, manufactured from over 90% recycled material and 100% recyclable in itself.

In order to maintain the ethical sustainability of all of our products across the range, we chose to powder coat the stainless steel.

Powder coating is highly protective of the environment, it contains no solvents and emits negligible, if any, polluting VOCs into the atmosphere.

The Black Edition now consists of the following:
The Ashdown Black Edition 1250mm x 520mm priced at £298.90
The Ashdown 400 Black Edition1250mm x 400mm priced at £278.50
The Ashdown 620 Black Edition 1250mm x 620mm priced at £348.20
The Ouse Black Edition 700mm x 520mm priced at £204.90
The Lindfield Black Edition 1275mm x 520mm priced at £293.00
The Pevensey Black Edition 975mm x 520mm priced at £247.00
The Ardingly Black Edition 1580mm x 520mm priced at £358.50
The Rusper Black Edition 700mm x 520mm priced at £178.95
The Rye Black Edition tilting rail 1800mm x 520mm priced at £448.00
The Alfriston Black Edition 1250mmx 520mm priced at £494.50
The Beacon Black Edition 1650mm x 520mm priced at £538.60
Black Edition Complementary Element Cable Cover priced at £38.90

All prices are for Central Heating format and do not include VAT, the rails are all available in Duel Fuel, Central Heating and Electric Only Format and are available from stock.
Please visit
www.sussexrange.co.uk
for further details or call us on 01825 722988